We've got plenty of options for pre-pitched camping and glamping at Shambino, to save you flailing around with unruly tent poles and wonky pegs. Please note that by clicking through to book any of these packages, you will be redirected to the individual tent supplier's booking pages, and all bookings are managed by them directly, rather than us at Shambino.
FIREFLY BELL TENTS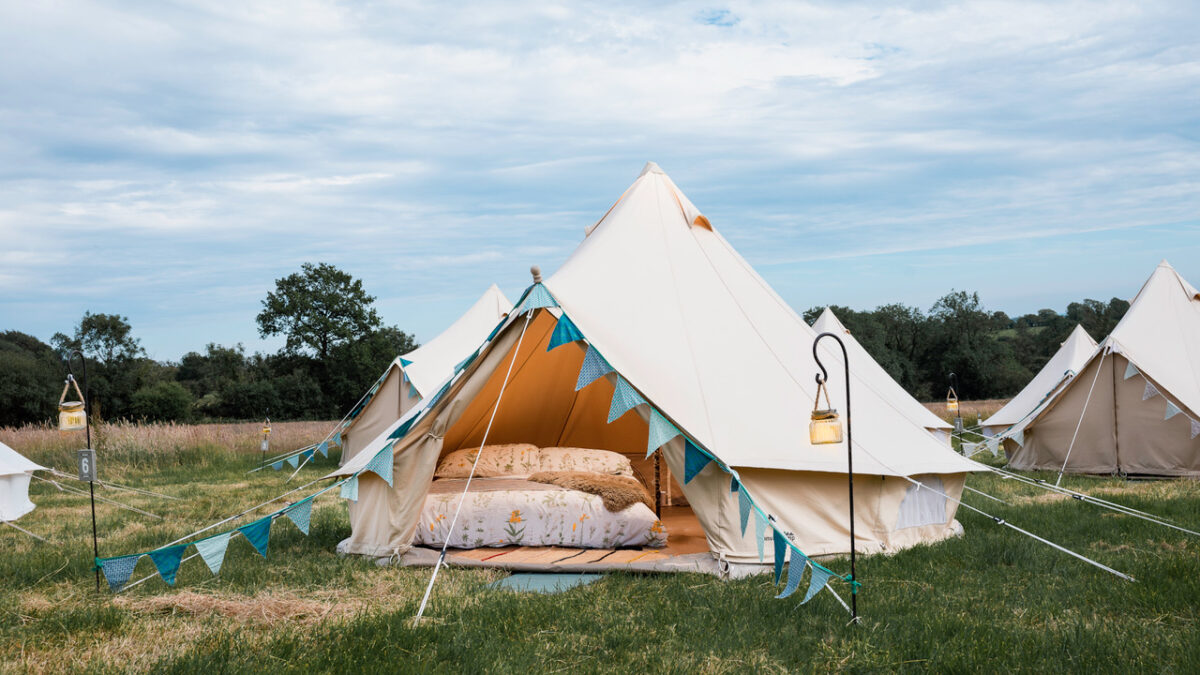 We're pleased to be working with Firefly once more, offering a tiny hamlet of tents at Shambino. Firefly want to re-spark the joy of camping, what ever the weather – using bell tents made-to-last, and lovingly serviced at the end of each festival season.
CLICK HERE TO FIND OUT MORE & TO BOOK A FIREFLY BELL TENT!
FRED'S YURTS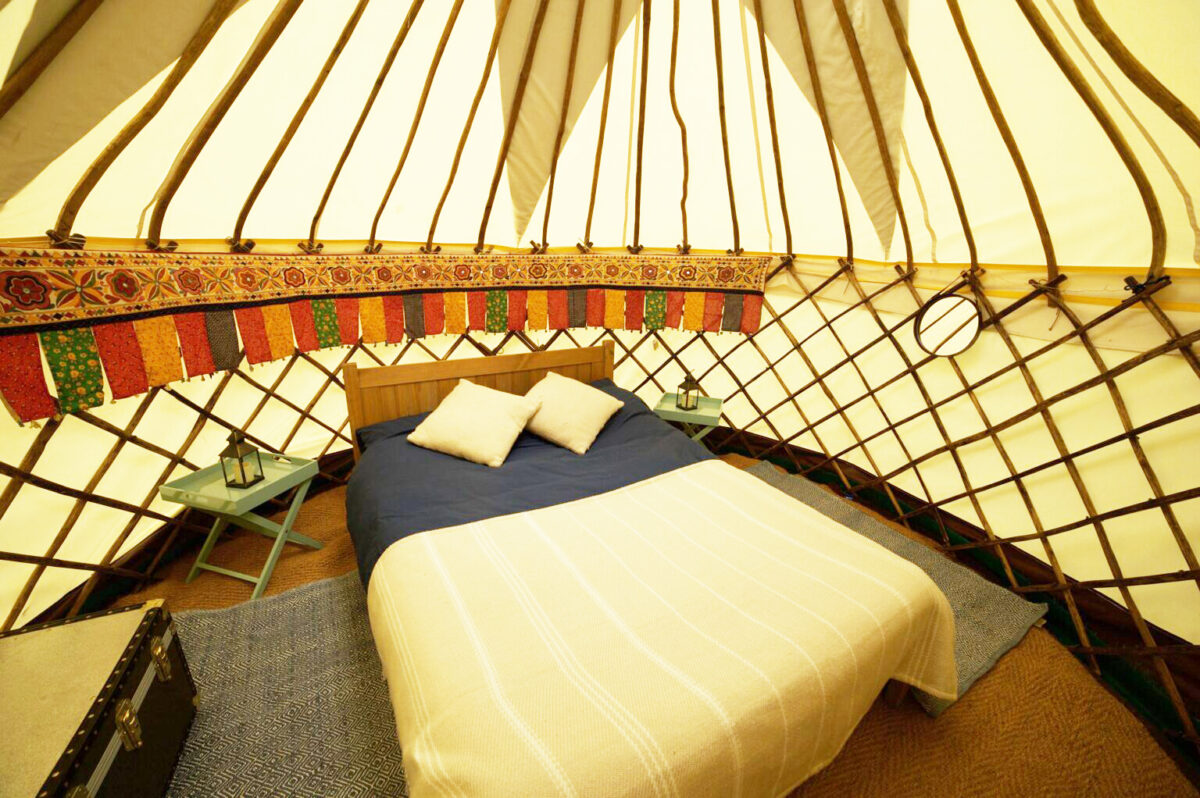 Fred's Yurts provide luxury yurts, with everything set up ready, awaiting your arrival. Book a yurt and you will get a cosy home from home that is the ultimate in festival comfort, complete with a comfy 6" memory foam mattress, bedding and furnishings. Please note not all yurts come with the full height bed frame pictured, please see individual package listings on Fred's booking page for full descriptions.
Fred's will be offering a range of sizes, and additional extras, including the option to add an extra single bed.
CLICK HERE TO FIND OUT MORE & BOOK A YURT!
HEARTHWORKS TIPIS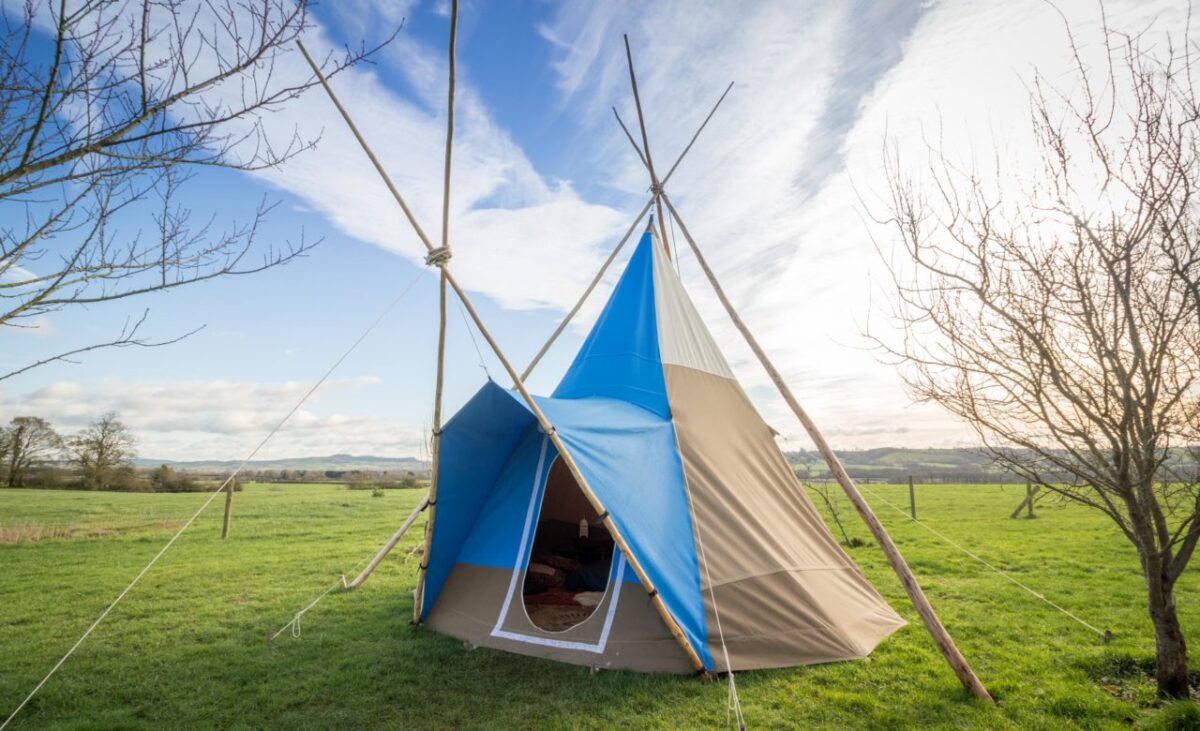 Hearthworks provide gorgeous tipis, Trilodges and yurts made by a cohort of family and friends, who truly put sustainability at the heart of their work. They offer the chance to stay under canvas and get elemental.
Treat your tribe to a stay in a traditional Tipi, all positioned around a central communal fire. Or else hunker down in Hearthworks cosy yurts and funky new Trilodge Tipis. Hearthworks offer a range of canvased camping options to suit couples, families and groups up to 9.
CLICK HERE TO FIND OUT MORE & TO BOOK IN WITH HEARTHWORKS!
VINTENTS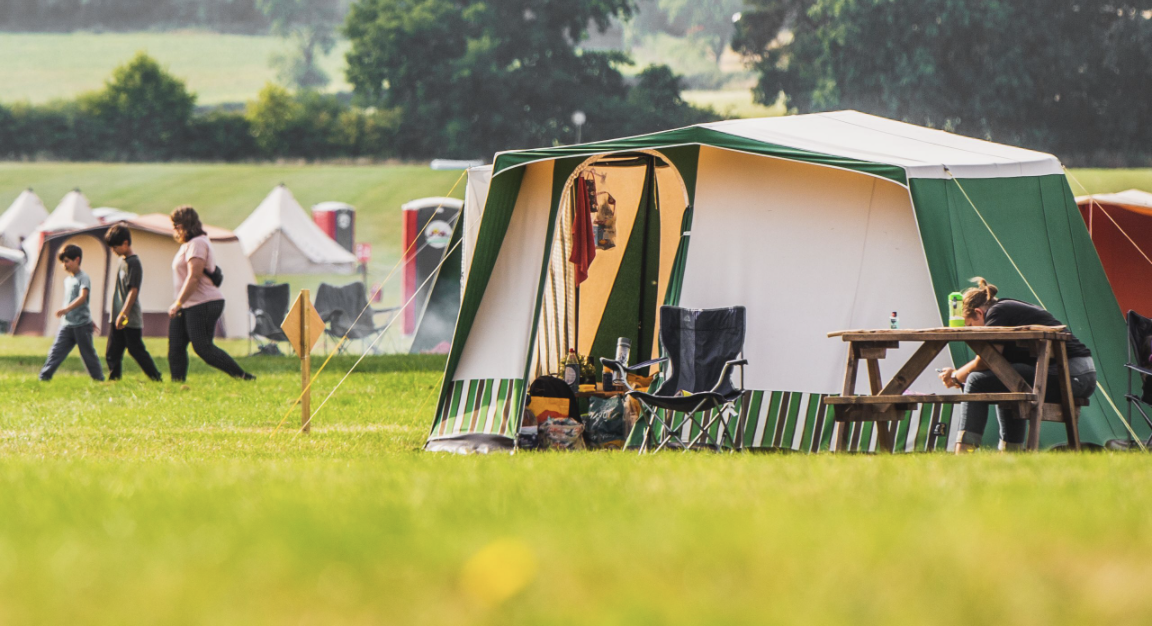 Vintents are bringing their upcycled colourful canvas tents all the way from the 70's. Their tents are full standing height with separate cotton canopied bedrooms, making them both spacious and cosy. A festival family favourite!
Echoing our ethics, Vintents showcase an era when people looked after their stuff, things were built to last and made with considered design. Rock up to your unique vintage tent with its own style, colour and retro patterns.
CLICK HERE FOR MORE INFO & TO BOOK A VINTENT!
CAMPLIGHT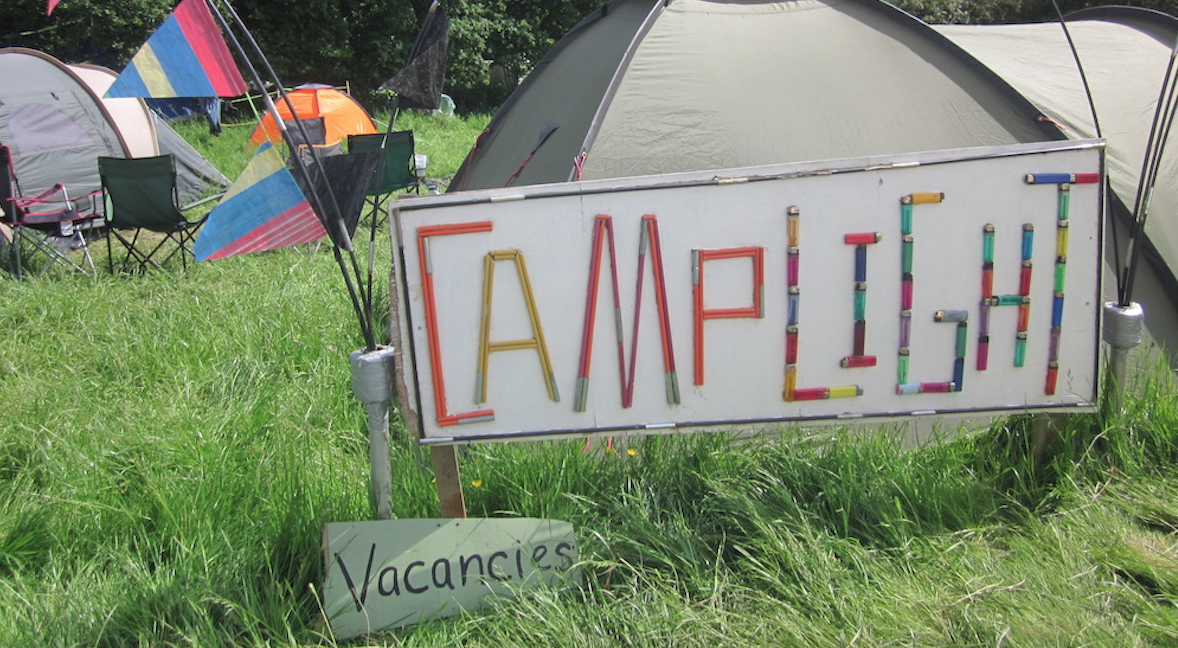 Camplight's service is bang on with our ethos, for an affordable price you can stay in a perfectly good tent which has been salvaged from other events, and reconditioned. The tent will be pitched, furnished, ready and waiting in a top spot on site for you when you arrive.
You can travel light and walk away on Monday morning without the need to pack down or struggle trying to fold down those pesky pop-up tents.
This is not quite glamping, but everything you need for a comfortable stay with standard camp equipment set up, ready and waiting for you when you arrive. There is the option to include blow-up mattresses, thermal mats and sleeping bags. They've also got an in-house/on-site team of handy tent mechanics!